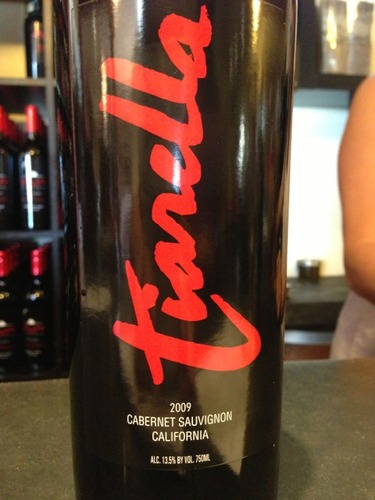 Tiarella Cabernet Sauvignon
2009
Winemaker's Notes
The nose is sophisticated and aromatic. On the palate, the Tiarella is balanced and very smooth; a masterpiece of an extraordinary winemaker.
Food Pairing
Beef
Lamb
Spicy food
Poultry
Regional Style
Californian
Cabernet Sauvignon
Californian Cabernet Sauvignons tend to be
Full-bodied

and have

High Acidity
Known as the king of red wine grapes, Cabernet Sauvignon enjoys the same regal status in California as does in its native home in Bordeaux.
The most widely planted red wine grape in California, Cabernet Sauvignon commands the highest price per ton and is the dominant grape found in some of California's most prestigious brands.
Learn more about Californian Cabernet Sauvignon.
Price Comparisons Based on Vintages
Winery
Doffo
Most Scanned Wine from Winery