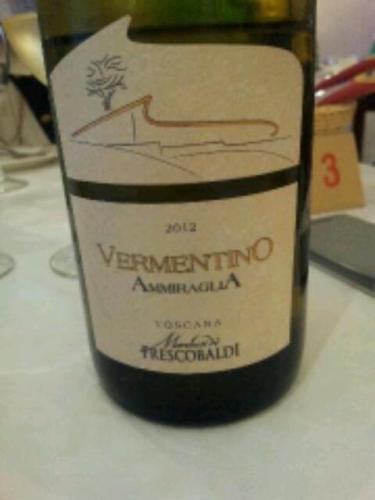 Vermentino Ammiraglia
2012
Winemaker's Notes
Vermentino Ammiraglia 2013 is a pale gold-yellow with brilliant topaz hues. The floral notes on the nose are enveloping: jasmine and hawthorn. Fresh with hints of fresh and candied citrus, pear, linden honey and raw almonds. The palate is fresh and flavourful; the freshness supported by a full body. The finish is dominated by fruity aromas.
Regional Style
Central Italy
White
Central Italy Whites tend to be
Medium-bodied

and have

High Acidity
The white wines that are made in Central Italy are not flashy or famous, but they can certainly be delicious. This area is known for making clean, light, white wines that are refreshing.
You will not find many famous grapes grown in this region, but you will find some great values.
Learn more about Central Italy White.
Price Comparisons Based on Vintages
Winery
Frescobaldi
Best Rated Wine from Winery
Most Scanned Wine from Winery